Streamline Your Business with Payroll & HR Services:
A Comprehensive Step-by-step Guide
Streamline Your Business with Payroll & HR Services:
A Comprehensive Step-by-step Guide
Managing payroll and human resources (HR) can be a time-consuming and complex task for any size company. From calculating employee wages and deductions to ensuring compliance with ever-changing labor laws, these processes require attention.
However, with professional payroll and HR services, businesses can ease this burden and focus on their core business. In this blog post, we explore the benefits and key features and focus on how these services can streamline your business operations and drive growth.
Efficient Payroll Management
Payroll services are designed to simplify the process of paying employees accurately and on time. Outsourcing this function to a specialized provider offers several advantages:
a. Accurate Calculations
Payroll providers handle all calculations, including wages, overtime, taxes, and deductions. With their expertise and advanced software, they ensure accuracy and eliminate the risk of human error.
b. Timely Payments
Meeting payroll deadlines is crucial for employee satisfaction. By outsourcing payroll, businesses can ensure that salaries and benefits are disbursed promptly, maintaining a positive work environment.
c. Tax Compliance
Tax regulations are subject to constant changes, and non-compliance can result in penalties. Payroll services stay up-to-date with tax laws and manage tax filings, which will alleviate the compliance burden for businesses.
Effective HR management goes beyond payroll and encompasses various functions, including recruitment, employee onboarding, benefit administration, performance evaluations, and more. Outsourcing HR services offers the following benefits:
a. Talent Acquisition
HR services provide expertise in attracting and recruiting top talent. They streamline the hiring process, conduct background checks, and ensure compliance with employment laws.
b. Employee Onboarding
Proper onboarding is crucial for employee retention. HR services assist in creating onboarding programs, facilitating training, and ensuring a smooth integration into the company culture.
c. Benefits Administration
Managing employee benefits, such as healthcare, retirement plans, and leave policies, can be complex. HR services handle benefits administration, ensuring compliance and relieving the administrative burden.
d. Compliance and Documentation
Employment laws and regulations can be complex and subject to change. HR services inform businesses about legal requirements, maintain employee records, and implement necessary policies to ensure compliance.
Payroll and HR functions involve sensitive employee data, such as social security numbers, addresses, and salary details. Professional service providers implement robust data security measures to protect confidential information from unauthorized access, ensuring compliance with privacy laws.
Cost-Effectiveness and Scalability
Outsourcing payroll and HR services can lead to cost savings for businesses. By eliminating the need for in-house staff and investing in specialized software, companies can redirect resources to core business activities. Additionally, these services offer scalability, accommodating the changing needs of businesses as they grow or downsize.
Therefore, efficient payroll management, streamlined HR processes, improved data security, cost efficiency, and scalability are the benefits you obtain by outsourcing these services to experts. Consider leveraging the expertise of a payroll and HR service provider to optimize your business and drive growth in an increasingly competitive environment.
Payroll Outsourcing Services
The trend of organizations outsourcing their payroll functions and the benefits of utilizing managed payroll services provided by BAIVI Outsourcing Inc.

Daily Time Record
The Daily Time Record (DTR) is a document used by employees to track their working hours. This is essential for employers to accurately determine payroll, attendance, and other important matters. It may seem like a simple task, but recording your daily work hours can have a significant impact on your career and the success of the company you work for. We'll explore the importance of a Daily Time Record and why it should be taken seriously by both employees and employers.

Accurate Payroll
One of the most critical reasons why a Daily Time Record is important is to ensure accurate payroll. Employers use the recorded work hours to determine an employee's pay, and discrepancies can lead to underpayment or overpayment. The DTR serves as a legal document that verifies the number of hours worked, and it can be used to resolve disputes between employees and employers. By keeping a DTR updated and accurate, you can ensure that you receive the right amount of pay and avoid any misunderstandings or legal issues.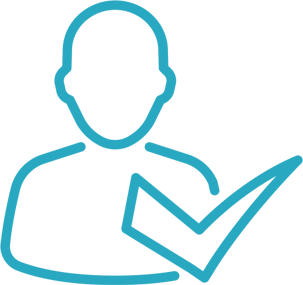 Attendance Management
Another crucial benefit of maintaining a Daily Time Record is managing attendance. Employers need to track employee attendance to ensure that they are meeting their work requirements and to identify any potential issues. Attendance records can be used to identify patterns of absenteeism that can be addressed to improve overall productivity. Employers can also use attendance records to determine employee eligibility for promotions or bonuses, so it's essential to ensure that your DTR accurately reflects your attendance.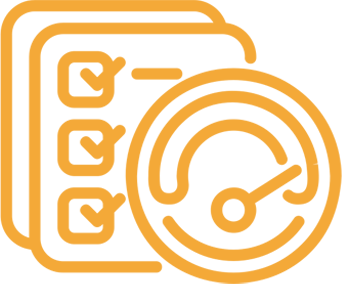 Performance Measurement
The Daily Time Record can also be used as a performance measurement tool. Employers can use the recorded work hours to evaluate an employee's productivity and efficiency, as well as identify areas for improvement. By keeping a record of your work hours, you can demonstrate your commitment to your job and showcase your achievements. This can help you stand out from your colleagues and increase your chances of career growth within the company.

Compliance with Labor Laws
Recording daily work hours is also crucial for compliance with labor laws. The government has mandated laws regarding working hours, overtime, and rest periods, and keeping an accurate Daily Time Record helps ensure compliance with these regulations. Employers who fail to comply with these laws can face legal penalties, while employees who fail to record their work hours accurately can miss out on the compensation they are entitled to. By keeping a DTR, you can ensure that you are following all labor laws and regulations, which can help protect you and your employer from legal issues.
In conclusion, the Daily Time Record may seem like a minor task, but it plays a crucial role in the success of both employees and employers. By accurately recording your daily work hours, you can ensure that you receive the right amount of pay, manage your attendance, showcase your performance, and comply with labor laws. As an employee, it's important to take this task seriously and ensure that your DTR is updated and accurate at all times. Similarly, employers should prioritize the proper management of the DTR to avoid legal issues and promote a healthy work environment.
Inquire now to see how our we can help make Payroll Generation easier for you with our expert, accurate, efficient and hassle-free services.

Feel free to contact us with any questions.
Suite 9D, 9th Floor, 122 The Valero Tower, Salcedo Village, Makati
City, Philippines, 1227
(02) 8403-8063
0917 713 9681
Monday to Friday
9:00 A.M. to 6:00 P.M.

Feel free to contact us with any questions.
Suite 9D, 9th Floor, 122 The Valero Tower, Salcedo Village, Makati
City, Philippines, 1227
(02) 8403-8063
0917 713 9681
Monday to Friday
9:00 A.M. to 6:00 P.M.
All Rights Reserved. © 2023 BAIVI Group
All Rights Reserved. © 2023 BAIVI Group